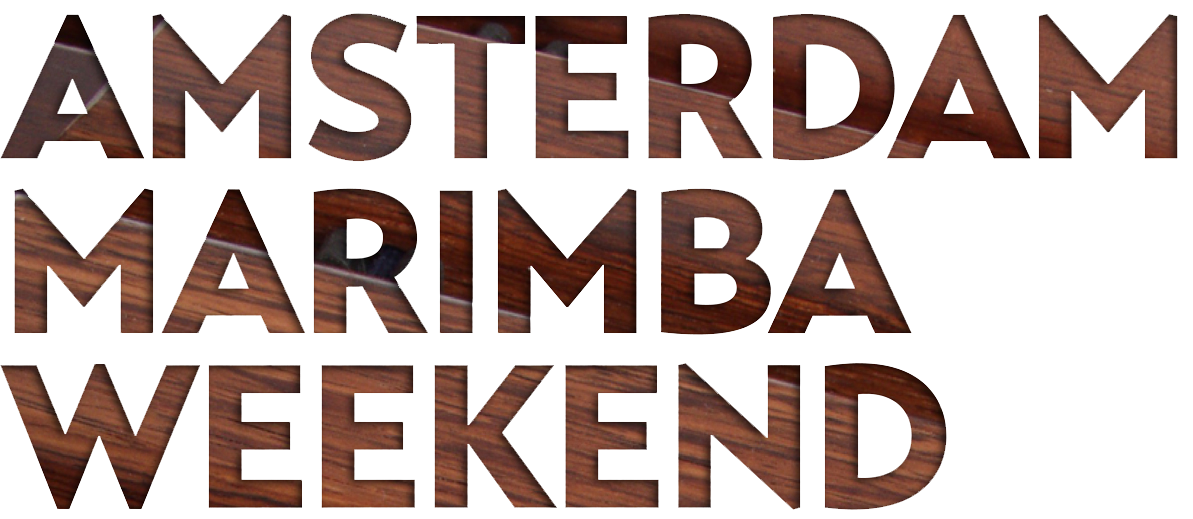 Three days of master classes, clinics, open rehearsals and concerts.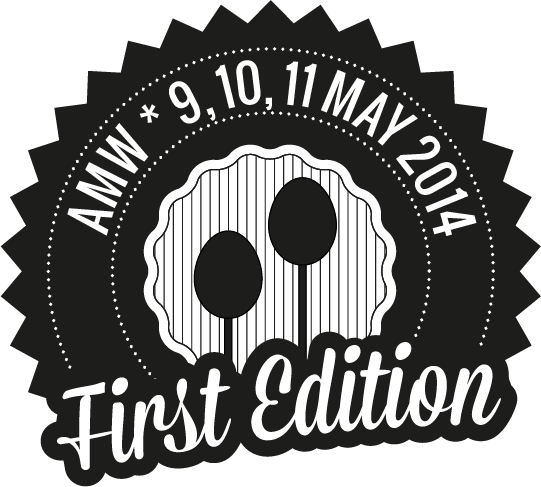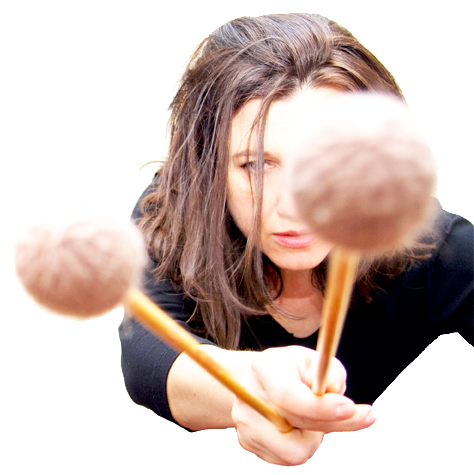 ABOUT AMW
FIRST INTERNATIONAL AMSTERDAM MARIMBA WEEKEND
FRIDAY 9, SATURDAY 10 & SUNDAY 11 MAY
PPP STUDIOS & MOZAIEK THEATER, AMSTERDAM
THREE DAYS OF MASTER CLASSES, CLINICS, OPEN REHEARSALS AND FINAL MARATHON CONCERT
The focus will be on various marimba techniques, repertoire choice, arrangements & new compositions, improvisation and ensemble playing. Each of the guest artist will give a master class and a clinic. There will be a possibility to sign in for individual lessons and all participants will be invited to take part in the tutti ensemble piece that will be performed at the closing concert.
THE EASTERN CONNECTION
For this first Edition we have invited world class performers and educators:
IVANA BILIC ( Croatia ) www.ivanabilic.com
BOGDAN BACANU (Romania / Austria ) www.bogdanbacanu.com
TATIANA KOLEVA (Bulgaria / The Netherlands) www.tatianakoleva.com
Special guests in the concert on 11 May:
WAVE QUARTET
YOUTH PERCUSSION POOL
The Amsterdam Marimba Weekend will be hosted by Pustjens Percussion Products and Tatiana Koleva.
This Event is supported by Pustjens Percussion Products, ADAMS, Concorde, Marimba One, Marimba/Percussion Projects Foundation, NL and more.
PRACTICAL INFO
FEES
• Whole weekend and activities incl. lunch and concert entrance € 95,-
• Fee per day 37.50 (incl. lunch)
• Individual lesson with one of the 3 teachers, special festival price € 35, –
PAYMENT
After we've received your online application, you'll be sent a separate e-mail with a payment link.
ACCOMMODATION
Upon request the organization can provide addresses for affordable accommodation in Amsterdam. If you are with a larger group, please give the number of people you will be traveling with.
REPERTOIRE & ADDITIONAL REQUIREMENTS
Please list a minimum of 2, and a maximum of 4 titles you are working on. You can also participate with a duo, trio or ensemble piece.
CONCERT
All participants will have the opportunity to perform in the final tutti piece together with the teachers and special guests. In addition to that several students will be selected to perform in the final concert as soloists or with their ensemble piece.
INSTRUMENTS
Concorde, Adams, Marimba One.
SCHEDULE
A detailed schedule will be available soon.
APPLY
Click HERE to register online.
The number for active participants and individual lessons is limited. Selection will be made upon order of registration.
DEADLINE FOR APPLICATION: APRIL 24TH 2014.
ADDITIONAL INFO & CONTACT
If you have any questions regarding the registration, accommodation and schedule, please send e-mail to: info@pustjenspercussion.nl or call us on: + 31 (0)20 6866486
ADDRESSES & LINKS
Lessons & Master classes will take place in Studio Generator:
Generatorstraat 18
1014 AT, Amsterdam
http://www.studiodegenerator.nl
The final concert will be on 11 May, 15.30h at Mozaiek Theatre Amsterdam
Podium Mozaiek
Bos en Lommerweg 190
1055 DT Amsterdam
http://www.podiummozaiek.nl
ADDITIONAL LINKS
www.pustjenspercussion.nl
www.tatianakoleva.com
VIDEOS