Tatiana is regularly involved in musical projects as a solo artist and in many ensembles with other musicians. Here's an overview of Tatiana's musical endeavours. Click the titles to open/close info!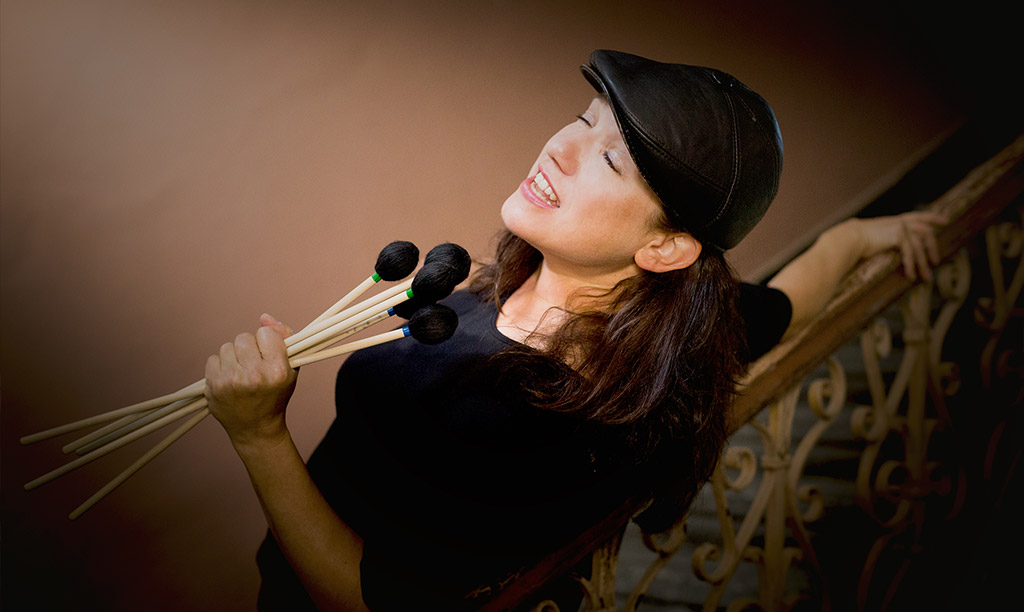 In it's original version the program "Songs for Marimba" was premiered during November Music festival 2015 followed by a tour and performances in many podia in The Netherlands and abroad. Currently within this title Tatiana develops custom-made performances and includes new compositions and favorite works. In October this year the  "Songs for Marimba Vol. 1" CD will be released on Attacca Label.
Songs for Marimba
Performed by Tatiana Koleva
A solo recital program with pieces for marimba and ratchet-percussion installation
Special guest Han Buhrs – text, voice
Music:
John Cage - In A Landscape (1948), arr. T. Koleva (2015) **
Corrie van Binsbergen - Dancing on a glass sealing (2015) *
Keyla Orozco - Marimba de Júcaro Amarillo (2013) *
Florian Magnus Maier  - Soleá (2015) *
Han Buhrs - U turns on 'n on (arr. Koleva / Buhrs 2015) **
Albert van Veenendaal – Every step a dream (2015)*
Tom Waits - Invitation to the blues, arr. Wobbe Kuiper (2015) **
Hikari Kiyama  - Octopas (2015) *
The song is the musical equivalent of telling a story. In our world of high speed and overload of information, millions of cyber contacts and gadgets, the song can be a moment for contemplation, to hear and listen, to reach to someone, to see, to hope, laugh and cry.
Technically, we connect the song with words and voices, but there are other ways. One of the challenges that I like to take is to bring over a personal message, to let the emotional and musical expression of the percussion instruments communicate to my audience. This solo program is focusing exactly on that - the story with no words, the song with no voice but with the fascinating world of percussion and with my beloved marimba in the spotlight. This philosophy explains my choice for the composers. All 6 of them have experience not only in writing music but also as performers and not only in contemporary- but also in a wide diversity of other music genres such as Rock, Flamenco, Jazz and Impro. (t. k.)
Songs are my favorite hang outs
'cuz they'll do on dry days
but if it rains –and it rains a lot-
my car is the only stage I've got
I can sing on roundabouts
usually not on highways
-
the window wipers provide rhythm
the engine hums a drone
my hands on the wheel
keep turnin' on
takin' u-turns on 'n on
repeating this song
by Han Buhrs
* written for Tatiana Koleva ; ** arranged by / for Tatiana Koleva
www.tatianakoleva.com/songs-for-marimba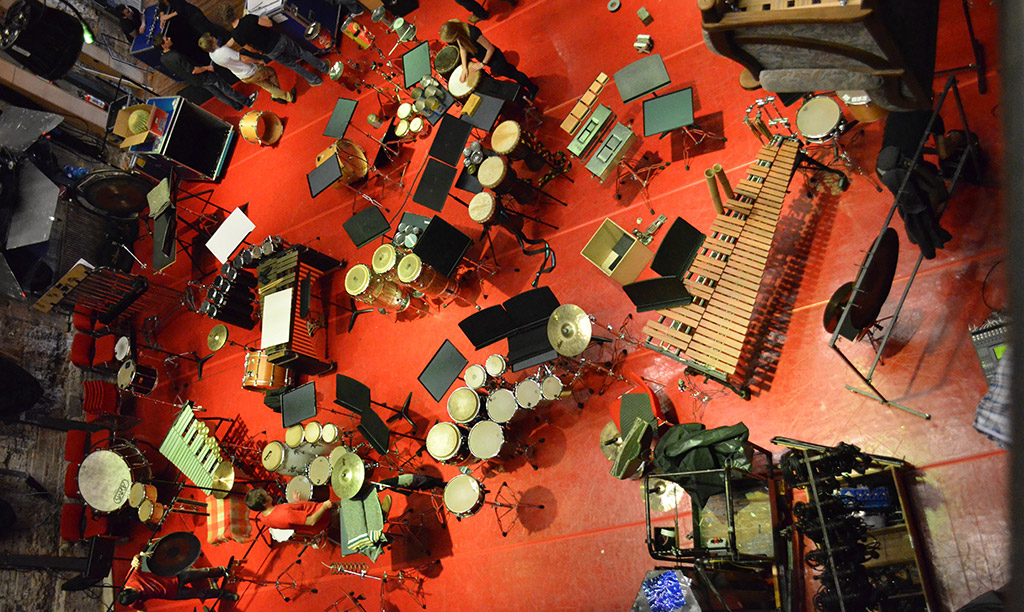 Youth Percussion Pool is an unique international educational and performance event that serves as a platform and place to meet other musicians, exchange ideas and together to create exciting new programs. It is created in 2009 by Tatiana Koleva as artistic director. From the very first concert the enthusiastic reactions of audience and press immediately made clear the impact and promising success of this new formation.
The Pool operates in collaboration with leading music festivals and organizations. It is an open form of musical interaction of young professionals "on stage" with renowned percussionists and performers, all coming from different countries.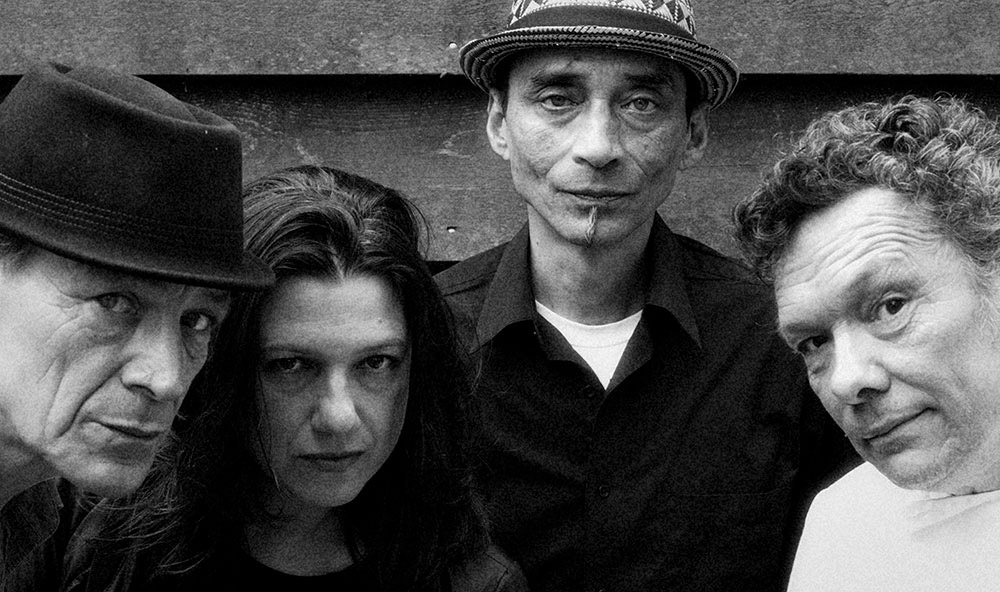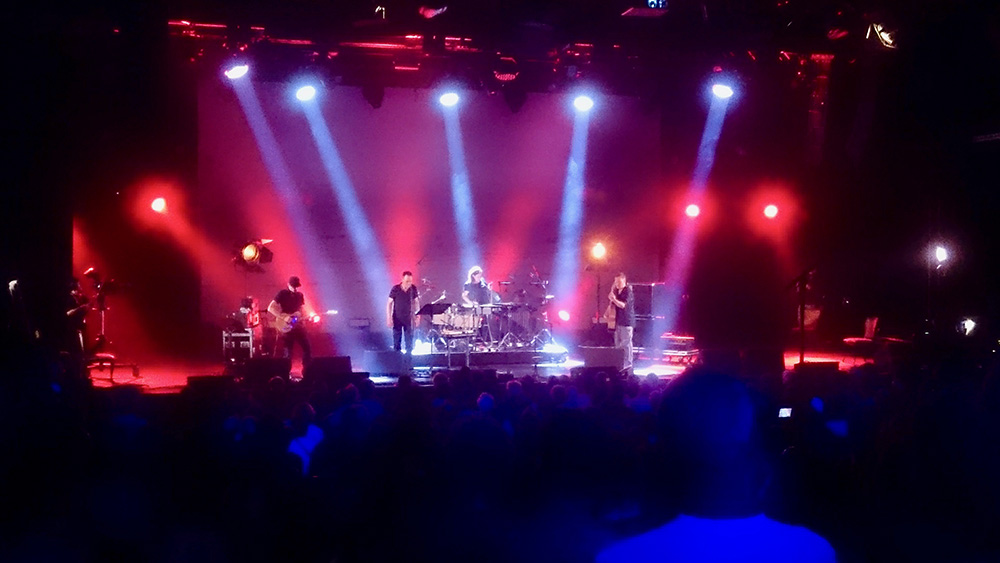 René van Barneveld - electric guitar
Thijs Elzinga - electric guitar
Luc Ex - acoustic bass
Han Buhrs - vocals, text
Tatiana Koleva - vibes / percussion
The Dutch quartet Rubatong consists of an improvising acoustic bassist with punk roots, a vibraphonist/percussionist who is at home in the world of contemporary classical music, a blues guitarist who is fond of mixing rock and hip-hop and a singer who develops lyrics in English, Dutch, French or Imaginary German from raw, guttural noises. Together, their music is at times slow, moving and flowing, and at others filthy, loud and heavy. Contemporary blues that remains refreshingly free of clichés while slanting gently towards jazz.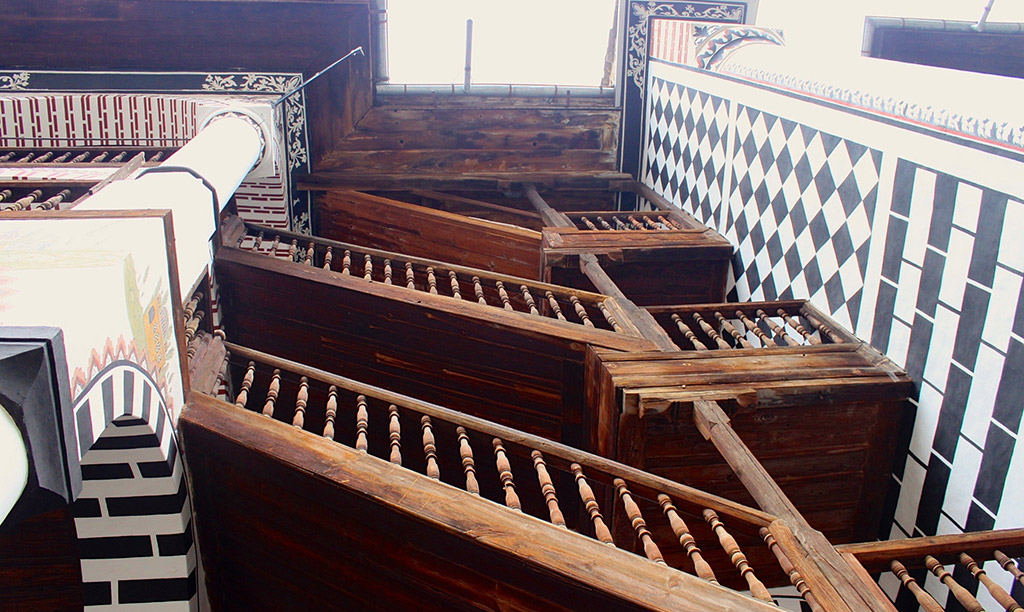 For everyone that lives and works out of his/her home country it would be easy to understand the emotional importance for me of this on-going project.
Living for many years in Holland – a country where modern art and music are so well developed – I had the opportunity to meet wonderful musicians and artists. It is really great to be able to build a life that allows me to work as a professional musician, travel, and perform the music I love. Some of my trips take me to Bulgaria…..my home country, where I work intensively as a musician, and teacher for the last few years.
Bulgaria is known for its talents and vast musical potential. That of course is very well represented by its famous folk music and traditions. However, in the field of contemporary music there is still a lot to be discovered. In the situation of changing political systems and economical structures, finding a new way to develop the cultural and social life, living as a professional musician is very demanding.
The main problem in the field of contemporary music (especially for percussion) is the lack of information, finances and opportunities for working with the newest techniques, compositions and methods, as well as the possibility to listen to leading performers and ensembles of our time. For percussionists that is even more complicated since, there are simply not enough instruments of a good professional quality. However, the Bulgarian teachers, and musicians, despite of the poor circumstances, are doing their out most best to redevelop a good musical education and concert events.
Through the course of years I have developed a close collaboration with the organization of "MARCH MUSIC DAYS" Festival, "VARNA SUMMER FESTIVAL", and various colleagues and teachers from the capital Sofia, Plovdiv, Baltchik and throughout the country.
Every one of my visits to Bulgaria becomes a highly emotional and unforgettable experience. Next to the challenge of preparing courses, classes, collaboration with colleagues and students and exchanging ideas and plans, the music we program for the bulgarian audience is of a main importance. It became a tradition to invite internationally recognized musicians, composers and performers to the festivals in Rousse, Sofia and Varna. With the kind support of different Foundations, sponsors, and organizations, we were able to have workshops, classes and performances by some of the most outstanding musicians and ensembles such as:
Ricardo Gallardo - percussion, Mexico; Tara Bouman - clarinets NL / DE; Helen Bledsoe - flute, USA / DE; Anumadutchi Percussion Group, NL; Orkest de Volharding, NL; Jurjen Hampel - conductor, NL; Otto Tausk - conductor, NL; Louis Andriessen - composer, NL; Ron Colbers - percussion, NL; Rutger van Otterloo - saxophones, NL; Raphael Vanoli - electric guitar, Ana Mihajlovic - piano, composition, ELECTRA Ensemble, NL; David Dramm - composer, Frances Marie Uitti - celllo, Emmanuel Séjourné, the Youth Percussion Pool, Joeke Hoekstra - percussion, Rubatong, NL, and more.
Now you can also find a large number of young performers touring the world and developing further their qualities - most of them having started their international careers from the classes and courses we organized in Bulgaria!
Sponsors:
Pustjens Percussion Products, Amsterdam, The Netherlands
Gaudeamus Foundation for Contemporary Music, The Netherlands
Muziekgroep Nederland, Amsterdam, The Netherlands
Mexican Government
Dutch Embassy in Sofia, Bulgaria
Komet Internationale Spedition, Germany
Mr. Marten Riedijk & Rotary Club Lekkerkerk, The Netherlands
Marimba Percussion Projects Foundation
The Performing Arts Fund, NL
Related sites:
www.gaudeamus.nl/ (Gaudeamus Foundation for Contemporary Music, The Netherlands)
www.marchmusicdays.eu/(March Music Days International Festival, Rousse, Bulgaria)
www.varnasummerfest.org (Varna Summer Festival, Varna, Bulgaria)
www.antonko.com (Percussion instruments builder from Bulgaria)
www.pustjenspercussion.nl (Pustjens Percussion Products )
Multimedia solo recital. Six new pieces about nostalgia, passion and longing.
Concept: Tatiana Koleva
Video & Installation: Ricardo Giraldo
Text: Nadejda Zaharieva
Performer: Tatiana Koleva – marimba / percussion, voice
Sound design: Frank van der Weij
MUSIC
Jacob ter Veldhuis Confessions from the world of sex, drugs & rock'n'roll(2004)
Sinta Wullur Dukha (2005)
Calliope Tsoupaki Dithyrambos (2005)
Yannis Kyriakides Bee Cult (2004)
Ricardo Giraldo GON' DEAF! (2005)
Ana Mihajlovic Transformations (2006)
All of the pieces in this program are especially written for Tatiana Koleva.
It is a new addition to the collection of pieces for marimba / percussion solo in the successful formula of "marimba-extended". Based on that conception Tatiana released her first solo CD "Knock on Wood".
Rituals & Confessions is a very personal program. Its premiere took place in a sold out hall at the Amsterdam's Theater Bitterzoet in March 2006, and has been followed by a series of concerts throughout Holland. The show is an hour – long program performed with the assistance of Frank van der Weij – sound design. The video and the artistic conception has been developed by Tatiana Koleva and Ricardo Giraldo in close collaboration with the other composers. On special occasions Ana Mihajlovic can join the performance as a DJ in her own piece "Transformations".
"For me this program has a highly emotional aspect. Most of the composers and artists involved in the development of "Rituals & Confessions" have, just like me, chosen Holland as a new home. Each one of us is welcome and successful, and yet longing for the tradition, temperament and the feel of our home countries and cultures. Nostalgia and inspiration to combine differences and create music is our thing in common and our strength. This project is dedicated to all the happy and successful, creative… foreigners" (T.K.)
"symphonic movement for any loud sounding group of instruments"
A few words by Andriessen about his work:
"….Workers Union was written for the Dutch orchestra De Volharding (Perseverance) in which I myself figured as a pianist at that time. This piece is a combination of individual freedom and severe discipline: its rhythm is exactly fixed; the pitch, on the other hand, is indicated only approximately, on a single-lined stave. It is difficult to play in an ensemble and to remain in step, sort of thing like organising and carrying on political action…." ( L. A. )
Workers Union is often performed by different ensembles in various combinations and occasions in Holland and abroad. However, in my experience so far I have had the opportunity to be part of several different projects based on that piece, working in close collaboration with Louis Andriessen himself.
"The DUO is a form of performance that has always attracted me. The very close, almost intimate interaction between two players gives that extra layer of concentration and excitement that reaches over to the audience and creates a very special momentum in music making". T.K.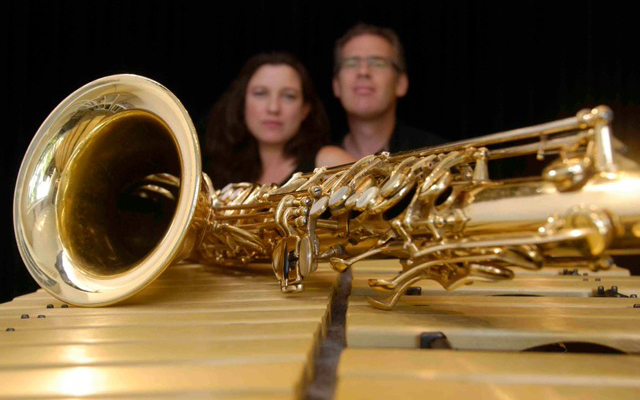 "… Extremely dynamic and particularly virtuoso line up with majestic sound…"
Tatiana Koleva – marimba/percussion
Rutger Van Otterloo – saxophones
For bookings and further information please contact Rutger van Otterloo info@rutgervanotterloo.nl
The combination of Koleva's and van Otterloo's different cultures and musical backgrounds: (jazz vs. classical contemporary music) creates a new form of music making with the freedom of improvisation and discipline of the strictly composed modern pieces. The duo develops its repertoire in close collaborations with prominent composers as well as jazz musicians. Next to that Koleva and van Otterloo make their own arrangements and improvisations.
Jan Hage – organ
Tatiana Koleva – percussion
Jan Hage and Tatiana Koleva worked together for several years in different occasions. Out of that collaboration grew the idea to continue developing their musical and project ideas together. In addition to the composed pieces, their concerts include
improvisations, sound tracks & films.
2010 marked the release of the CD "Music for Organ & Percussion" on Orgelpark Record Label.
Links:
www.orgelpark.nl
www.janhage.nl
For bookings & additional information please contact per mail:
jan-hage@planet.nl
info@tatianakoleva.com
or phone:
+ 31 6 42925091 (J. Hage)
+ 31 6 29572771 (T. Koleva)
Repertoire:
Sofia Goebaidolina - Detto I (1978) organ & percussion
Wolfgang Rihm - Siebengestalt (1974) organ & tam-tam
Jan Hage - Professor Barabas (from 'Suske & Wiske' suite)
(2003) * organ & marimba
William Bolcom - Black Host (1974) organ, percussion & tape
Larisa Vrhunc - Spomini na prihodnost / Memories of the future (2003) * organ & percussion
Peter Adriaansz - Structure XVI (2005) * organ & marimba
Juan Felipe Waller - Vigil – Chemicangelo II (2006) ** organ & marimba / percussion set
Jacob ter Veldhuis - The Shining City (2002 / arr.2006) organ & drums & sound track
Hans Koolmees - Events (2006) * organ & vibes / percussion
Christina Viola Oorebeek - Pinwheel Stellar (2007) * organ & percussion
* written for Hage / Koleva
** arranged for Hage / Koleva
Eleonore Pameijer - flute
Tatiana Koleva - marimba / percussion
The repertoire of Koleva / Pameijer consist of new specially written works and transcriptions. The duo is particularly interested in music with clear melodical line, harmonies and structure. All the new pieces are good examples of that. Some highlights are:
G. F. Handel
Flute Sonata No. 1 in B minor **
Joost Kleppe
Persephone (2015) * for flute & marimba / vibraphone
Peter Klatzow
Night music with illuminations (2013) * flute & marimba
Jeff Hamburg
Mode III flute and marimba (2008) **
Peter Klatzow
Concerto for flute, marimba & strings
Astor Piazzolla
Night club 1960
* written for the duo Pameijer / Koleva
** arranged for the duo Pameijer / Koleva
Info & contact:
www.eleonorepameijer.com
www.tatianakoleva.com