Check out Tatiana's discography, reviews and info on her own NovaLinia label and signature mallets. Also you can download hi-res pics or Tatiana's biography in english, dutch or bulgarian. Just click to open and close.
DISCOGRAPHY
'No Sugar Added'

Tatiana Koleva – marimba/percussion
Rutger van Otterloo – saxes
(NovaLinia Records TK0802)

'Knock on Wood'

Tatiana Koleva – marimba/percussion
special guests:Tara Bouman, clarinets
ELECTRA
(NovaLinia Records TK0401)

David del Puerto – Marimba Concerto

performed by Tatiana Koleva and Xenakis Ensemble
Conductor Diego Masson
(BVHAAST CD 9903)
info & orders www.bvhaast.nl

Yannis Kyriakides – The Thing Like Us

alto: Ayelet Harpaz; harpsichord: Anne Faulborn; percussion: Tatiana Koleva
voices: Carola Arons, Bert Luppes
live electronics: Yannis Kyriakides
(UNSOUNDS 09U)
info & orders: www.unsounds.com

AXYZ Ensemble

Nandi Dasaru: Indian Masters of Percussion
(KLR 004)

info & orders: www.karnaticrecords.com

James Tenney – Postal Pieces

The Barton Workshop
(New World Records # 80612)

info & orders: www.newworldrecords.org

David Little – Entangled Intentions

David Little – Extra Dimentions
performed by Helen Bledsoe(flutes) and Tatiana Koleva(lithophone, percussion)

(2001 ADNARIM Studio)

info & orders www.davidlittle.com

David Little – CHAOS in the COSMOS

David Little Modifications for marimba and tape
performed by Tatiana Koleva

(1998 ADNARIM Studio)

info & orders www.davidlittle.com
Listen to Tatiana's music in the MEDIA section's mp3 player!
REVIEWS
New York Times, USA
May 17th 2004
"… ELECTRA performed the work as a virtuosic percussion solo with a theatrical twist: the stage set and the blue overalls worn by the ensemble's superb percussionist, Tatiana Koleva… …brilliantly played performance…an explosive energy…."
Review by Allan Kozinn about ELECTRA's concert in The Lincoln Center, New York in "The Great Performers Series"
De Volkskrant, NL
April 30th april 2004
" ….Tatiana Koleva's performance of Workers Union is impressive. Dressed in overall and cap, surounded by a scaffolding, she is hitting super tight on plywood boxes, bongo's and scrap metal. Together with the soundtrack she creates an arousing heavy-metal effect. Part man, part machine she resembles the labour variation on Paul Verhoeven's Robocop…."
Review by Huib Ramaer about ELECTRA's concert in "Muziekcentrum de Ijsbreker", Amsterdam with headline of the article "Princesses are bringing Andriessen "Uptown".
Het Parool, NL
December 6th 2003
" … Percussionist Tatiana Koleva ruffled on the marimba, which is unmistakable Zappa-esk. The only difference: in Zappa's band Tatiana Koleva was called Ruth Underwood…."
Review by Jos Bloemkolk about a composition by Corrie van Binsbergen, written for the Asko ensemble in connection with a Frank Zappa Project.
Percussions, France
October 2004
" … After listening to her CD it is not surprising Koleva harvested several prices all over the world. I don't believe the French passionate music lovers had the opportunity to hear her live. This situation has to change rapidly. TK managed to put together a programme that luckily doesn't follow the beaten track.
Her astonishing technique produces a series of compositions worth while listening to. I listened to it repeatedly with immense pleasure also due to the excellent recording and sound.
Ladies & Gentleman promoters, visit Tatiana Koleva's web site and invite this exceptional musician for concerts and master classes, you won't regret it. And you too, dear reader, order her album which is very near my heart…"
CD "Knock on Wood" reviewed by Michel Faligand for the French magazine Percussions
Nancy Zeltsman – marimbist USA
November 2004
"It's a truly wonderful collection of very complimentary pieces – and is beautifully performed. Thanks for your unique, original concept. It makes a great contribution to the still-too-small group marimba recordings of real quality.
Congratulations!"
Nancy Zeltsman about the CD "Knock on Wood"
Business News Radio, NL
November 6th 2004
"… I find it a very fascinating entirety. It's something for the connoisseurs, but still accessible and really exciting. I experienced a live performance of Louis Andriessen piece Woodpecker, a very thrilling act, the excitement hidden in the rests, never knowing when the next sound will be…
… The album is very well balanced. I could listen to it in one go, something that can't be said about most of the percussion albums. She is a truly remarkable percussionist…"
Robert Vermeulen about the solo CD "Knock on Wood"
Irish Times, Ireland
February 2001
"…Major impact at the Waterford Festival's (ELECTRA concert) came from a 1970's Andriessen classic, Workers Union, heard in a metallically explosive version for solo percussion (Tatiana Koleva) and tape…"
Musica Viva, Bulgaria
November 2000
"… Teyas Ensemble members Helen Bledsoe (flutes, USA/Holland) and Tatiana Koleva (Bulgaria/Holland, percussion), presented a program that, while not conceptually unified, was equally interesting. Their perfect mastery of a rich arsenal of non-traditional sounds, sharpened contemporary awareness and completely unlimited improvisational freedom made their performance an engaging spiritual experience… "
Review by Roumen Balyosov about the Third Annual Week of American Music in Bulgaria
CONTACT TATIANA
NOVA LINIA

'No Sugar Added' and 'Knock on Wood' were released on Tatiana's own label NovaLinia Records. NovaLinia Records is a private initiative of Tatiana Koleva that started couple of years back with the releasing of her first solo CD "Knock on Wood". The label has the ambition to promote and trigger the interest of the listener for new unusual pieces around and in combination with the marimba & percussion developed in close, intense collaboration with composers and arrangers. The versatility and possibilities of the instruments are endless and the music results in intriguing compositions, cross-over forms and improvisations. One of the main importance is the sound quality and producing. Therefore the collaboration with the sound engineer, the choice of the studio and method of producing are of extreme importance.
NovaLinia is also the name of Tatiana's signature mallet series by Pendim. These mallets are exclusively available at Pustjens Percussion Products in Amsterdam.
Order online at www.pustjenspercussion.nl
Click here for more info on the NovaLinia Signature Series by Pendim.(Pendim website: www.pendim.com)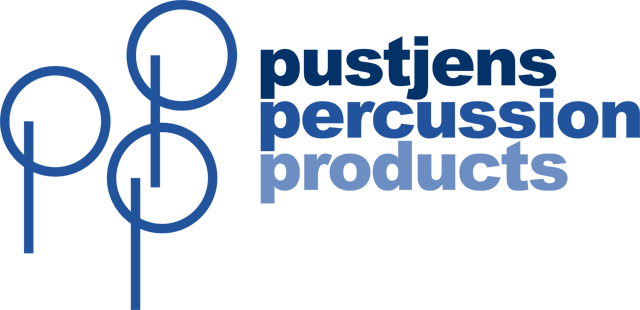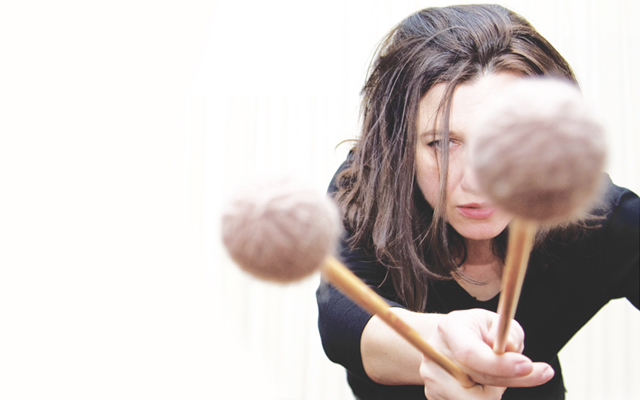 PRESS KIT DOWNLOADS
Born in Bulgaria, Tatiana Koleva lives and works at present in the Netherlands. Internationally renown as virtuoso solo and ensemble performer, she is actively involved in the promotion of contemporary music and art forms all over the world. She has established herself as a leading percussionist specializing in marimba. Her performances leave the audience spellbound with intriguing rhythms and surprising musical developments.
In addition to her intensive concert activities Mrs. Koleva is becoming a very respected educator. She leads regularly master classes for marimba/percussion and chamber music as well as composer workshops. Currently she holds a teaching position at the Prince Claus Conservatory of Groningen – The Netherlands.
2009 marked the beginning of her new very successful project "Youth Percussion Pool", an education and performing event that takes place annually, including master-classes, workshops and concerts with young professionals. In the beginning of 2010 Tatiana Koleva received the prestigious Prize 'Musician of the Year 2009' by the National Radio and the audience of Bulgaria. Just recentely the Youth Percussion Pool was awarded "Ensemble of the year 2012" in that same contest.
READ MORE
Tatiana Koleva has commissioned a number of compositions specially written for her and her projects. She works regularly with renown composers such as K. de Vries, L. Andriessen, D. Lang, Y. Kyriakides, M. Lanza, Jacob TV, D. Dramm, Ts. Minkin, C. Jost, K. Torstensson to name a few. 2012 marked the world premieres of two concertos: by the young Bulgarian conductor/composer Martin Georgiev and a Double Concerto by percussionist/composer Emmanuel Sejourne and a new duo for flute and marimba by Peter Klatzow.
Ms. Koleva has appeared as a soloist of various orchestras and regularly performs with leading ensembles and theatre groups. She has duos with the organist Jan Hage, flutist Eleonore Pamaijer and the jazz saxophonist Rutger van Otterloo. Next to her activities as a classical musician she is often involved in cross-genre projects with improvised jazz, rock, film and theatre music. One of the very successful such formation is the contemporary bluses / rock band Rubatong.
Tatiana Koleva has given recitals, master-classes and clinics throughout Europe, the USA, Japan, Jordan, Mexico, Brazil and Canada.
Tatiana appears on various recordings of NovaLinia Records (her own label), as well as on Decca, New World Records, Attacca, Unsounds, Mode Records, Wergo, Future Classics, Orgelpark and BVHAAST.
From the press:
"… superb percussionist… brilliantly played performance … explosive energy…" New York Times, USA; 
"… exceptional musician…" Percussions Magazine, France; 
"… a truly remarkable percussionist…" Business News Radio, NL; "… star-percussionist…" Volkskrant, NL