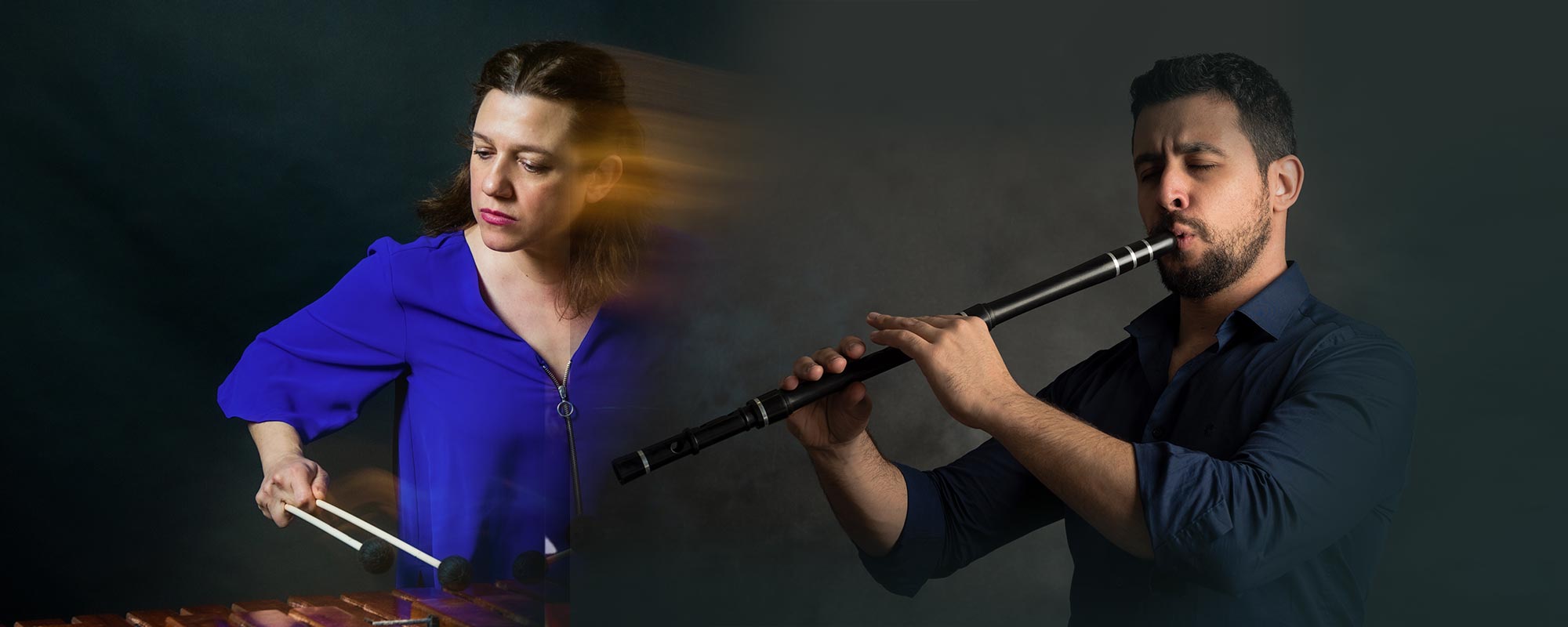 United by the love of the pure sound and as ambassadors of their rare instruments
Tatiana Koleva – marimba & Zhivko Vasilev – kaval, launch their first project with performances in The Netherlands and Bulgaria. Premiere is at the Rewire Festival, The Hague and a kickoff preview at the Amsterdam club De Rood Bioscoop.
Both from Bulgaria, Vasilev & Koleva integrate elements of the Bulgarian folk music, in combination with electronics, contemporary music, jazz and improvisation in their duo compositions. Through the warmth of the rosewood enchanted by the live electronics, additional percussion, and the sound design of the equally important artist Ruben Kieftenbelt in this new formation, the audience will be immersed in a sublime world of virtuosity, soundscapes, intriguing harmonies, unique mix of genres and styles.
Specially for the occasion, and on request of the festival, a new remix version with live electronics of one of the most famous percussion solo Rebonds by Xenakis will be presented.
Performers
TATIANA KOLEVA – percussion, ZHIVKO VASILEV – kaval / electronics,
Ruben Kieftenbelt – sound design / live electronics
Music by
Vasilev / Koleva / Xenakis – rewired
Playlist
Links